Zebras Unite is a founder-led, cooperatively-owned movement creating the culture, capital, and community for the next economy. A Zebra company is one that works for both profit and purpose. Like Smith & Connors.
We've been working with Zebras Unite since its inception. We built their core brand in 2017, and then extended it to a full system for the new co-op, global chapters, and investment arm. All along the way, we've been their partner in spreading the word. We became such a believer in the movement that we became a Founding Member of the Zebras Unite Co-op.
A brand design system
A logo at the heart of a system
The Zebras Unite logo shows the stripes of many zebras coming together to form a singular movement. A gradient is used to fill the mark and highlight Zebras Unite as a dynamic change agent: strong, confident, bold, and forward-thinking.
Many parts, one organization
Zebras Unite started as a nonprofit based on a big idea. We designed a brand and visual identity, and then soon the organization grew to include Zebras Unite Capital, their investment arm; Zebras Unite.org, their nonprofit arm; Zebras Unite Co-op; and dozens of global chapters. We extended the brand identity to each of these divisions, pairing colors from the gradient with the subbrands to build a whole family of brands.
Each chapter has its own representative color.
Welcoming new Zebras
We designed a welcome package that is sent out to new members of the co-op. The package is contemporary, colorful, exciting, and hopeful, giving these newly-minted Zebras sexy tools to promote the movement.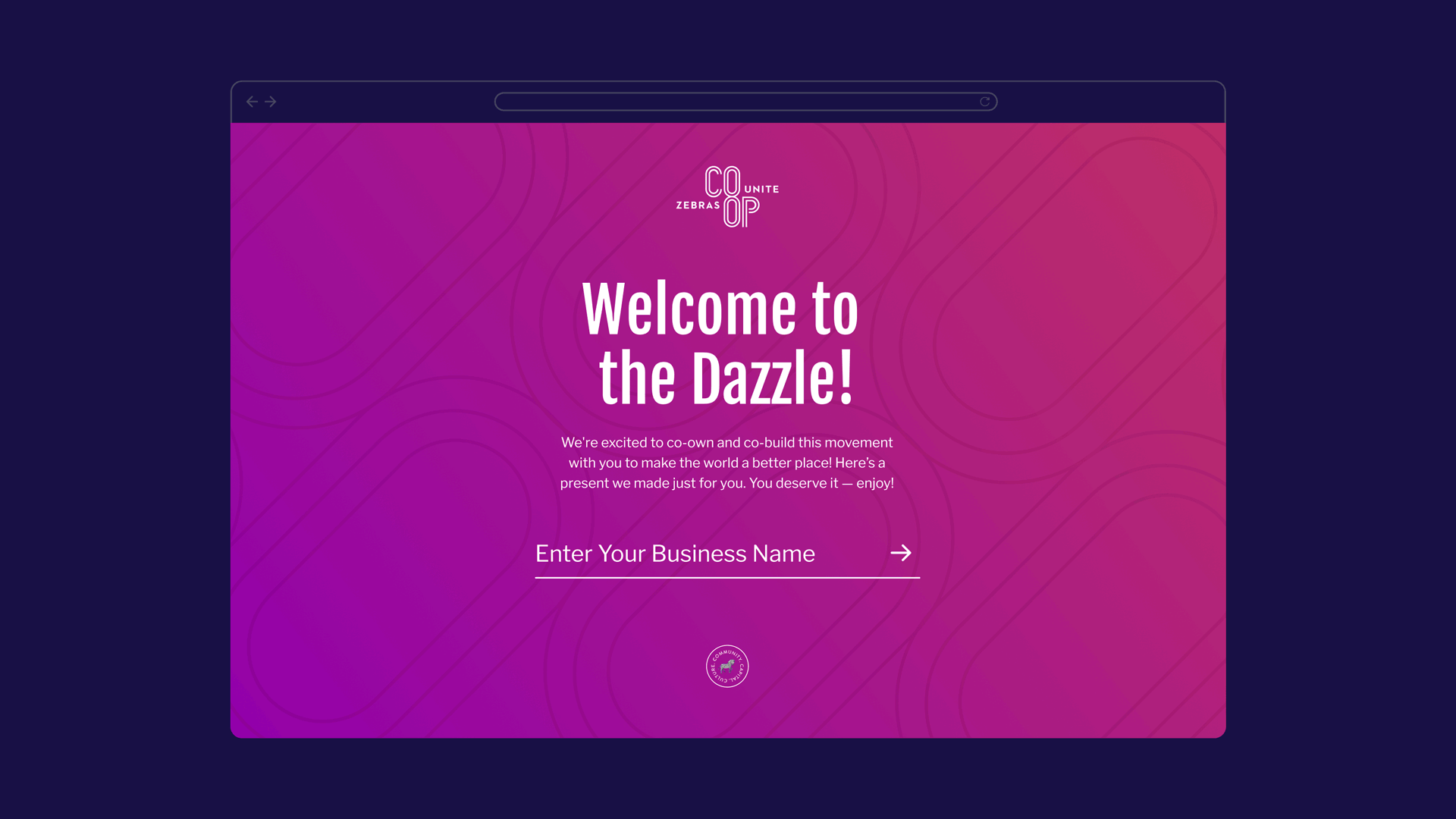 Zebras from all around the world came together to dream big and build community at the 2017 DazzleCon event in Portland, Oregon.
It would be hard to overstate the impact of our new branding and event design. It validated us immediately with our audiences, created excitement and energy inside and outside of the organization, and gave us a credible platform from which to grow quickly.
Project Scope
Brand Guidelines
Brand Strategy & Messaging
Logo Design
Positioning
Signage & Environmental Design
Visual Identity Systems
Interviews
Surveys
Workshops & Focus Groups
Audience & Channel Analysis
Campaigns
Copywriting & Content
Marketing Assets
Photography Direction
Presentations & Pitch Decks
Social Media
---