Third Nature Investments presents a new kind of impact investing. Instead of starting with solutions, they start from the biggest challenges facing the Earth's many systems.
Third Nature knows that for meaningful impact, we need to go beyond silos — human activity and natural systems are complex and interconnected. Jason W. Ingle, the founder, recognizes a $2 trillion opportunity to change the direction of an industry. Third Nature believes that we can both thrive and live in balance with nature if we see things in a new way and bring together bold, visionary investors to help launch the most innovative entrepreneurs across sectors and industries.
We helped Third Nature with a new brand strategy, visual identity, website, and marketing platform. Afterward, we partnered with them to develop and implement an ongoing marketing presence across media and channels.
A New Identity
Expansive, organic, future-focused
Before the launch of the company, we worked with the founder to establish a strategy for the brand and messaging which has become a valuable foundation for the company as it grows.
The visual identity reflects a complex personality in a direct way. The color palette is sophisticated with touches of brightness and warmth. The type is modern and friendly. And photography of unfiltered, unadulterated images of the natural world and the innovative people in Third Nature's ecosystem abound throughout the system as a reminder of the ultimate mission. The visual identity system is a vastly flexible set of concepts centering people and the planet as the focal point.
We developed a full suite of brand collateral for Third Nature.
We built guidelines for using both stock and custom photography.
The extensive guidelines provide the new company with a solid way to maintain brand discipline.
Building a brand system for the company's future
One of the exciting aspects of the firm is its full-spectrum capital investment platform. Focusing only on venture capital would limit investor choice, so Third Nature will offer opportunities to leverage many different types of capital — from catalytic capital with big risk and bigger potential upside for financial and environmental return, to institutional capital with low risk in established markets.
We designed a sub-brand system for each offering that riffs off the logo and becomes a visual pattern in itself.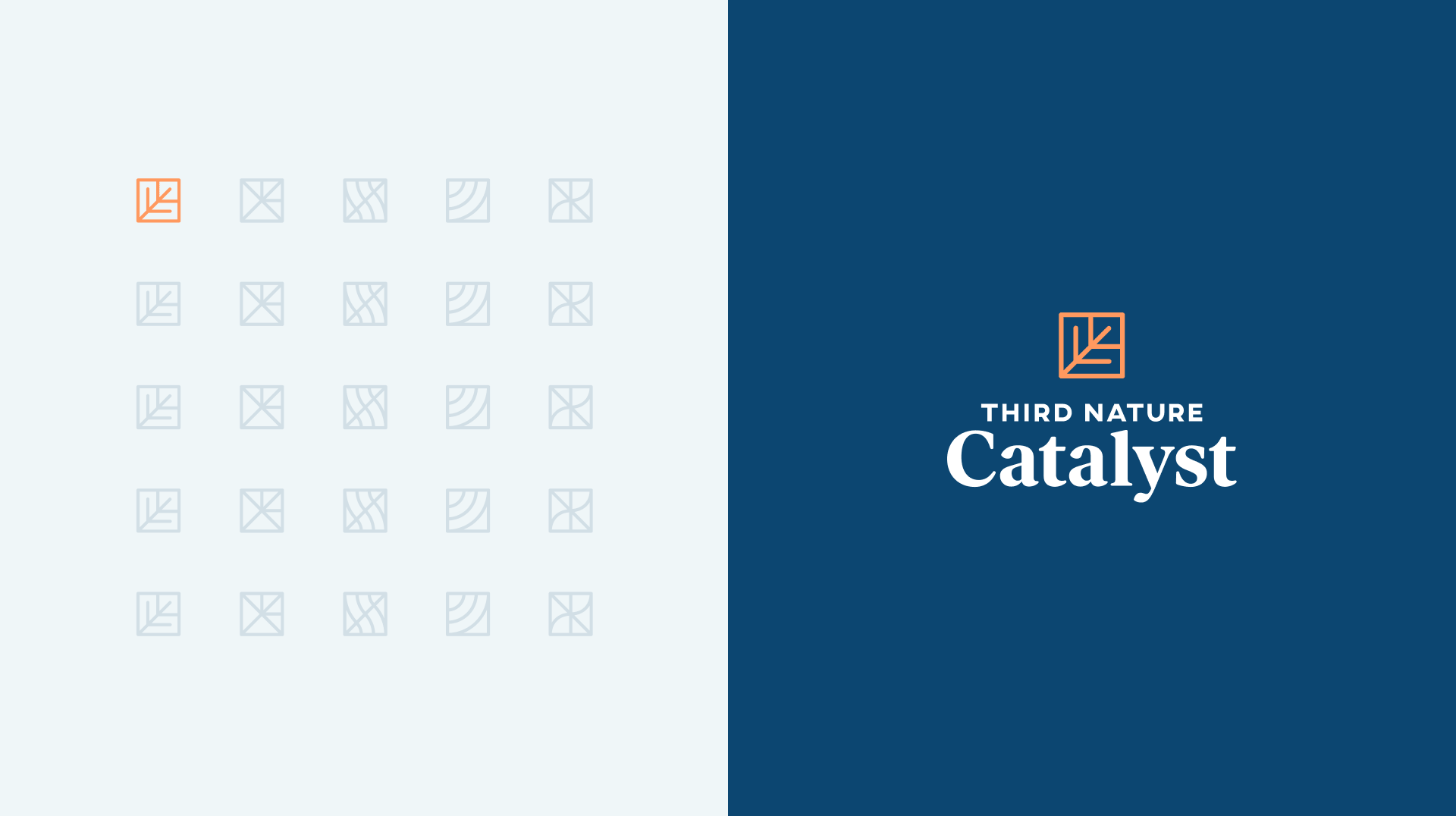 Third Nature Ventures, which is the initial offering of the new company, is the first sublogo to be used in materials.
Building the marketing ecosystem
At launch, Third Nature needed an entirely new and complete set of materials across channels. We developed a strategy based on the various audiences and the company's business goals.
For example, presentation materials are crucial for the process of bringing investors and portfolio companies on board, so we began there. We built a new custom WordPress website that can grow and expand alongside the company. And we launched a social media strategy and set of assets (social templates, newsletter) to make marketing visually seamless.
Smith & Connors has been such an essential thought partner from literally day one of our conceptualization of Third Nature. We could not have done it without their consistent, supportive manner of collaboration throughout this journey.
Project Scope
Brand Guidelines
Brand Strategy & Messaging
Logo Design
Print & Collateral Design
Campaigns
Communications Strategy
Email Newsletters
Social Media
Content Strategy
Digital Tune-Ups
SEO Strategy & Optimization
Web Design & Development
---